Trail & Ultra Running Holidays
New in 2019 Kynoch Adventures Partnered with Rogue Expeditions Run BC Tour to provide unique destination trail running tours in untouched areas of BC's Great Bear Rain Forest and Tweedsmuir Provincial Park.
This exciting package offers trips for runners wishing to get off the beaten path, explore new and remote areas, and incorporate elements of bear viewing, eco-rafting and alpine access of our tours, with professional running guides. There is no better way to incorporate an exciting running holiday with the best Bella Coola has to offer than one of these exciting running excursions.

Please visit and contact Rogue Expeditions directly to inquire about the Run BC Program.

See you on the Trails!
---
With stunning mountain vistas, wilderness backroads and historic trails of Tweedsmuir Park at the doorstep, Bella Coola is the lost world of the trail runner... Running within true untamed wilderness; the home of grizzly bears, mountain lions and mountain goats, is an inspiration to behold. Kynoch Adventures are experts in this region and guides are at home in this habitat, ensuring a safe and memorable experience, while crossing over that line into the true wilderness. You will run trails that have never seen other runners. Period. These trails were often utilitarian connecting trade and merchant routes, or more recently abandoned logging roads and backroads into the wilderness of the Great Bear Rain Forest. Few soles venture onto these trails, let alone run on them.
Bella Coola Valley and Tweedsmuir Park have some of the most remote yet accessible coastal temperate rain forest trails and back country access left in the world! Come out and run with us!
---
Options for remote backcountry camping, Raft Assisted Running (RAR!!!) or luxury lodge accommodations all exist and trips are designed and lead by professional running guides and athletes! Run BC Camps are presented in conjunction with Rogue Expeditions.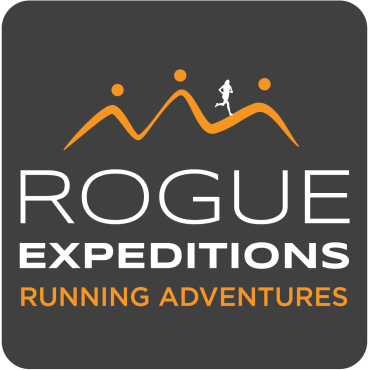 ---